British Singer and new mother Paloma Faith says she is glad to have pregnancy behind her.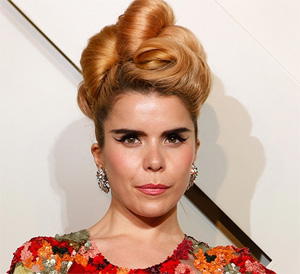 The 36-year-old singer told dpa that "there's nothing glamorous in my opinion about pregnancy, childbirth and early motherhood.
"It's hell basically.
"Everything went wrong with the pregnancy and the labour, but it's so worth it.''
She said that among other complications, her child was born prematurely and by emergency Caesarian Section.
"Despite trying to avoid taking medicine during labour, I took some after like nine hours," she said, laughing.
She added that "motherhood was the best thing I've ever done; but it's also the worst.''
Describing it as "strange'' playing a double role of popstar and mother, Faith said she would release her fourth album — "The Architect,'' on Nov. 17.
NNN.COM.NG is a portal where you can read latest Nigeria News from all Nigerian Newspapers such as such as Punch, Vangaurd, Daily Times, Thisday, Guardian, Nation, Leadership and more, in just one place. NaijaNews aggregates Nigerian News Today and sort them according to their sources, category and relevance as a way of reducing the effort a news reader needs to put in to reading breaking news in Nigeria and across the world.